I finally heard back from Colgate this week about the Eco-friendly dishwasher detergent that wasn't friendly to my dishes. And I have to say, I'm extremely pleased with the response.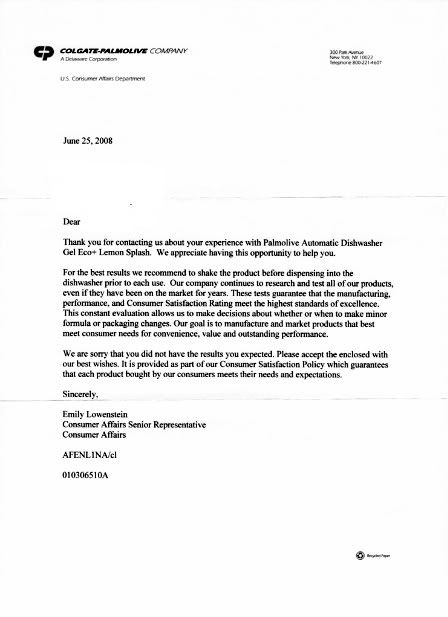 The enclosed was a check refund for the amount I paid for the detergent and coupons for several different Colgate products. I'm very impressed with the company's quick response and offer to back up its products or give you your money back. Right on Colgate!

Stylishly yours,
Miss Attitude

P.S. Click here if you missed the original post.